Welcome to my Homepage
Well if you hadn't noticed already, this page is hosted on GitHub.Pages - so expect a certain level of geekism...
About Me
I have an extensive background in software development, creating content-rich web applications and background services using established technologies and design patterns.
Employed as an Innovation Developer working with new and up-and-coming technologies to create innovative concepts and prototypes for future markets and opportunities.
I'm working with Node.JS and MongoDB, this is evident if you take a look at my repos. I'm loving the performance and scalability of the MEAN stack and the friendly, pro-active community support that comes with it - a refreshing change from my days working on .NET solutions.
You can also find me on the education discussion boards at MongoDB, which I'm a heavy contributor to since starting a series of online training certifications.
When not attached to a keyboard, you'll find me on a mountain bike trying to get as muddy as possible on a woodland trail or carving up the white stuff on a snowboard trying not to break myself.
My Projects
A brief overview of some of my projects: -
"
Let's do this!

"

Think you know movies? Test your skills against the world!




Alexa will ask five true or false questions from a vast range of movies and actor biographies.

For a given movie, Alexa will quiz you for the year, actors, slogans, directors or characters. For actors, Alexa will quiz you for their birth year or place of birth.

Alexa will keep your score and tell you your world ranking position compared against other Alexa players.

The more games you play and the more questions you answer correctly, the greater chance to increase your world rank. To reward your dedication, every 5th consecutive game will be a double-point round.

Double-point events happen every three days, so every player gets an fair chance to storm the ranks.
---
Latest Popcorn Quiz News
15th June - Bonjour! Popcorn Quiz François is released today!
---
14th June - NEW GAMEPLAY FEATURE NOW LIVE! Reward your dedication - every 5th consecutive game is a double-point round, every 10th is triple points.
---
9th June - Website now has example gameplay questions that you can practice on
---
5th June - Released some minor optimisations and few more phrases to the game. Website now has example gameplay questions that you can practice on
---
29th May - The Popcorn Quiz Birthday Event was a great success, treating players to triple point rounds.
---
"Ok! Your rank is..."
TOP

10

Global

UK

US

DE

IN

CA

JP

AU

FR

ES

IT

Rank
Score
Games
Played
Avg. Per
Game
Last Played
Joined
Locale
Last

10

Games Played
Rank
Score
Games
Played
Last Game
Game Streak
Last Played
Joined
Locale
Total Players:
0
Daily Avg:
0
Today:
0
Total Games:
0
Daily Avg:
0
Today:
0
This Skill was launched on 28th May 2017
The Skill provides an addictive, engaging and challenging game that keeps you coming back to increase your score.
Based upon previous experiences, I've been building a dynamic personality engine for Alexa that will tease, encourage and taunt your gameplay, so expect her to get more integrated into the Skills I create.
---
Popcorn Quiz gets a mention...
2 Feb - Popcorn Quiz gets featured in the official Amazon Echo email! This introduced nearly 3300 players who played over 6200 games and helped propel PQ to almost 52,000 players and 155,000 games, making this the best day ever for PQ!
---
12 Jan - Reddit user alexainteractions has made a video review of Popcorn Quiz! Check it out: -
---
6 Oct - Dot to Dot plays Popcorn Quiz live in a podcast!!! linky here
---
---
Jumping on the Flappy Bird bandwagon, a complete browser-based game written in HTML5 and JavaScript. Based upon the classic original and with graphical help from a few versions that exist already.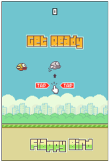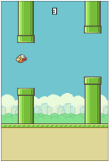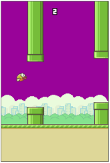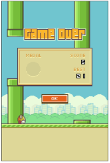 More of a playground for learning about the HTML5 canvas object in modern browsers. My focus is understanding features like touch/event-driven behaviour across multiple devices and browsers, and game-specific design patterns for collision detection and sprite animations.
It is great fun to play so I'm updating this game often with new features and fixing any bugs found. The wife is addicted to it and puts in the change requests...
There is a Halloween version available. It activates in October after 6pm. Or by clicking this link...
---
An AngularJS application which focuses on the MVW design pattern to consume a public Formula One REST API.
Using the great UI Router and Bootstrap for fluid, cross-device responsiveness while learning the core features of AngularJS.
I've used some great libraries: Chart.JS and Isotope to help show data in different ways. Where possible all data is cached in a MongoDB instance for the fastest possible retrieval.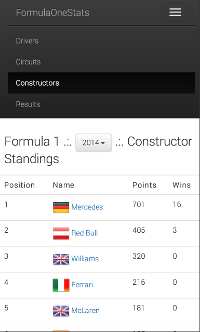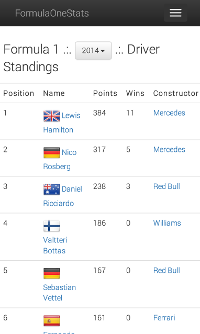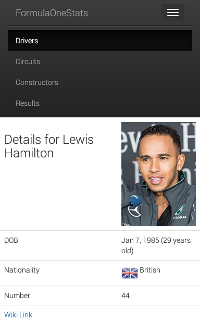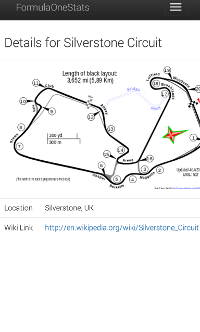 ---
Get in Touch
You can get hold of me in a variety of ways, this being the future an' all.
Twitter, LinkedIn or the old, classic way contact.github.io@daryljewkes.com